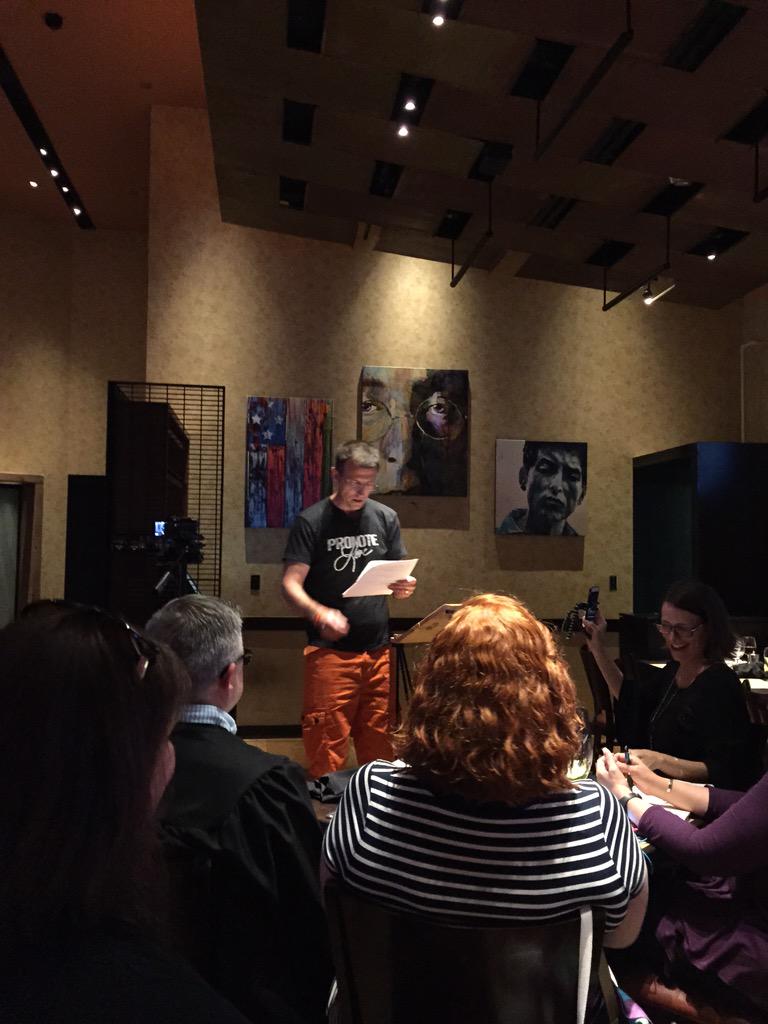 I attended a great event at #SHRM15.  A few social media influencers Rayanne Thorn, Dwane Lay, and Jason Lauritsen organized a fundraiser for "No Kid Hungry".   Here's the deal:
They pulled it off in about 3 weeks.
Found a venue (shout out Public House at the Luxor, Las Vegas) that worked with budget.
Got cos they work for to sponsor (Quantum Workforce/Dovetail– maybe some others?). Actually Quantum chose to skip the #shrm15 vendor booth to sponsor this social event.  Folks can relate to empathy better than swag.
Had about 80 in attendance.
Raised to date $3k — still taking pledges.  Click here to do contribute.
You want to do something like this for your organization.  Easy steps: 
Find charity you feel compelled to help >  www.charitynavigator.org
Find a fundraising platform > www.gofundme.com 
Have fun; here are some ideas > www.fundraiserinsight.org
Connect the audience to those who have been impacted by the charity. You must connect folks hearts to the cause.  Just stats or just a flyer about the group doesn't cut it.  
Go for the ask.  Don't be afraid to ask for donations. And don't just ask your family (the easy ones).
Simple. No excuses.